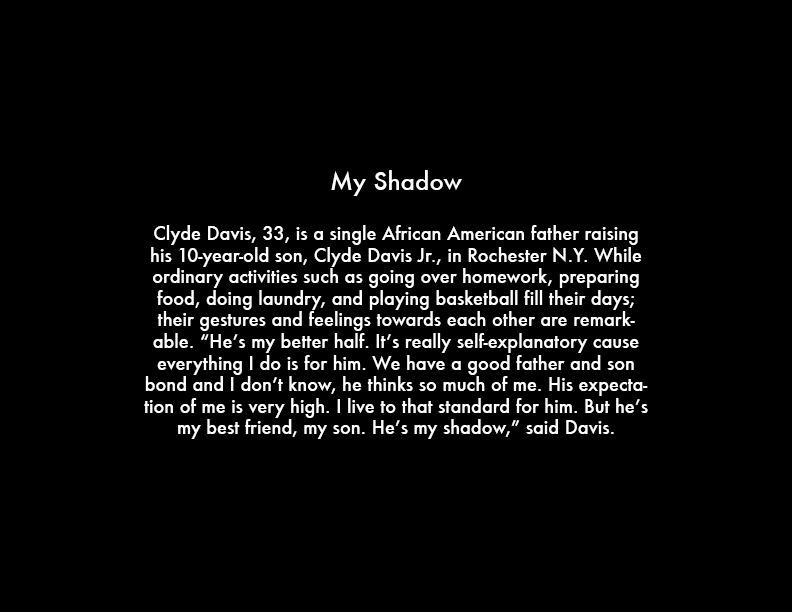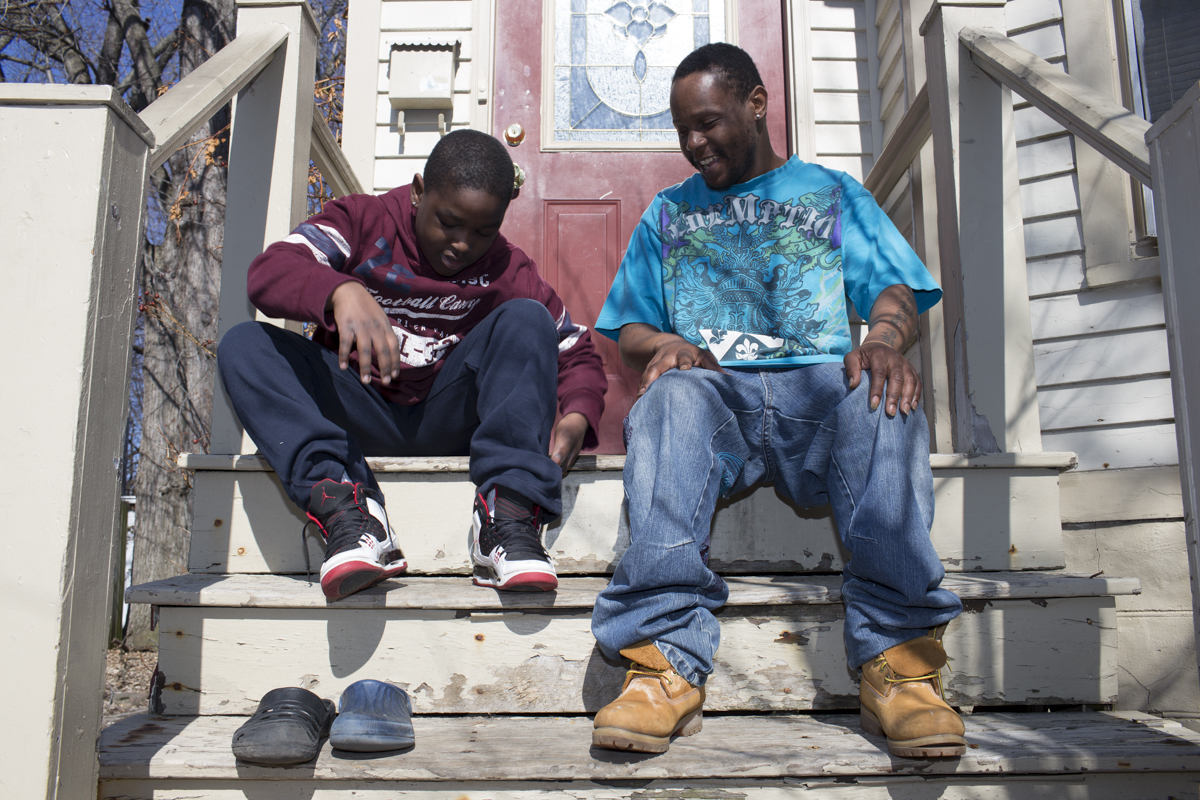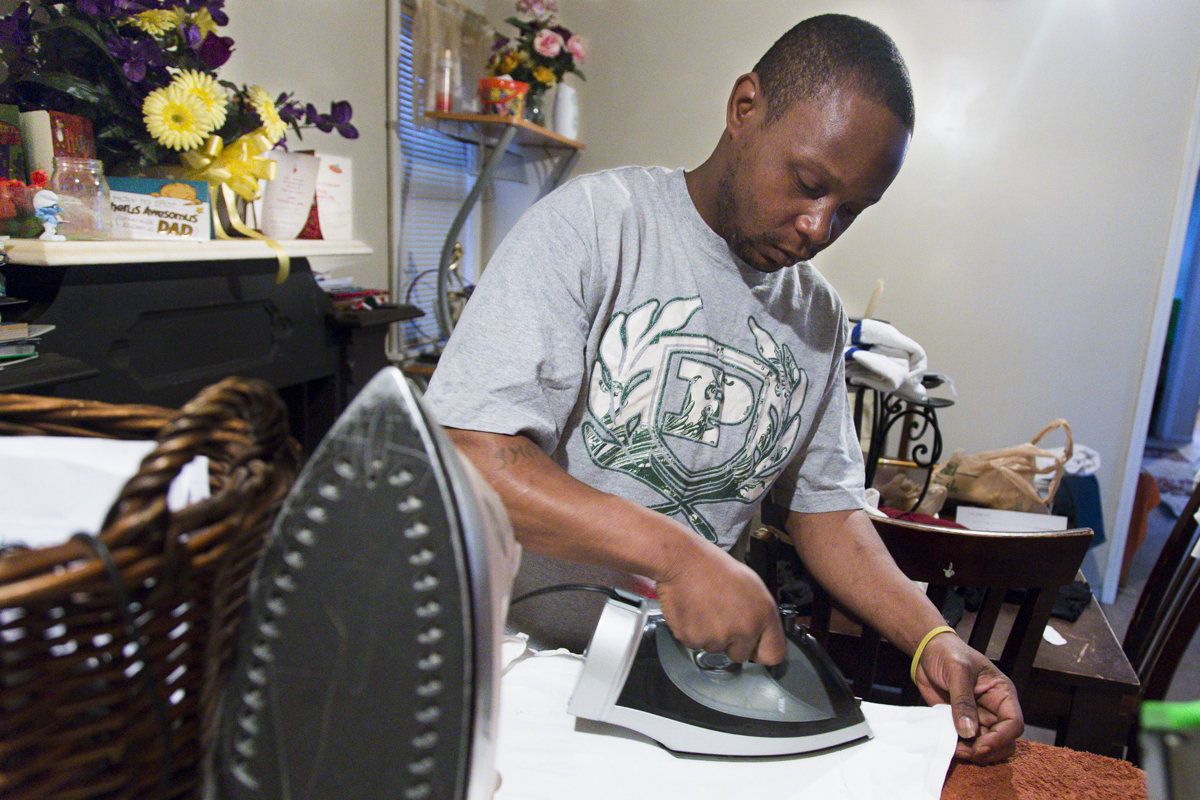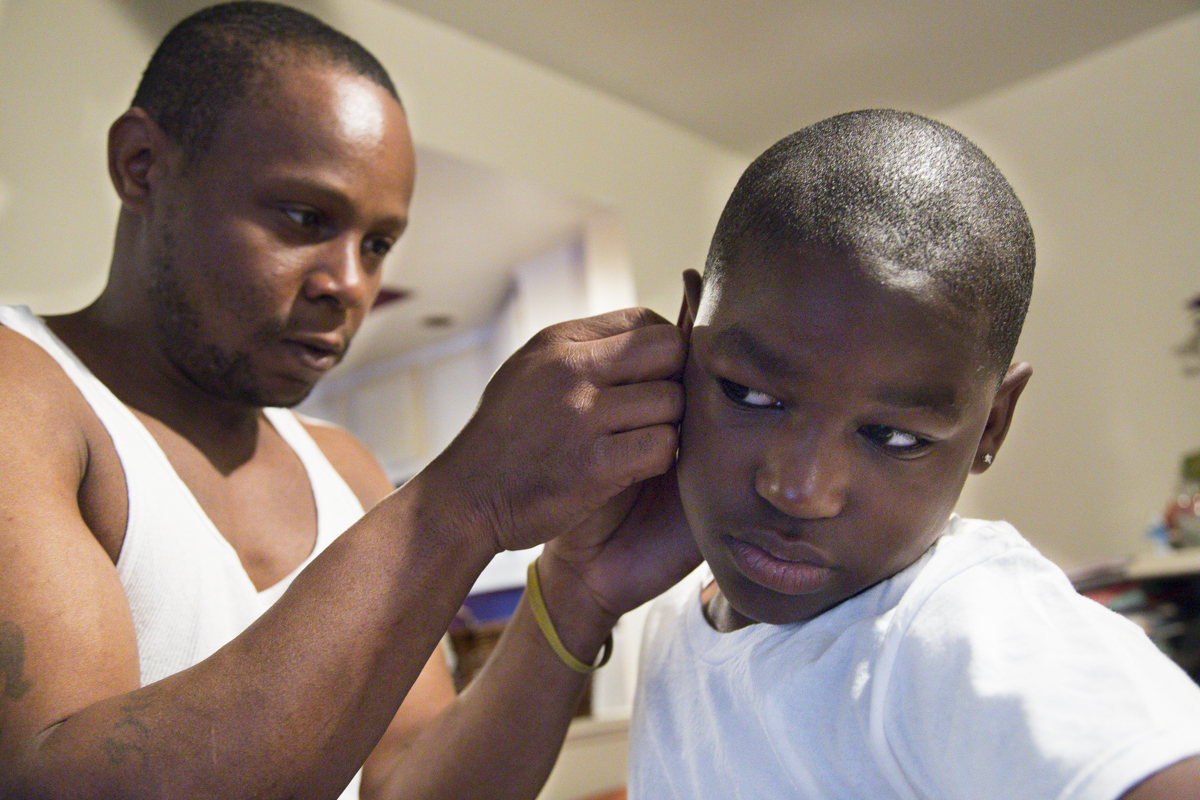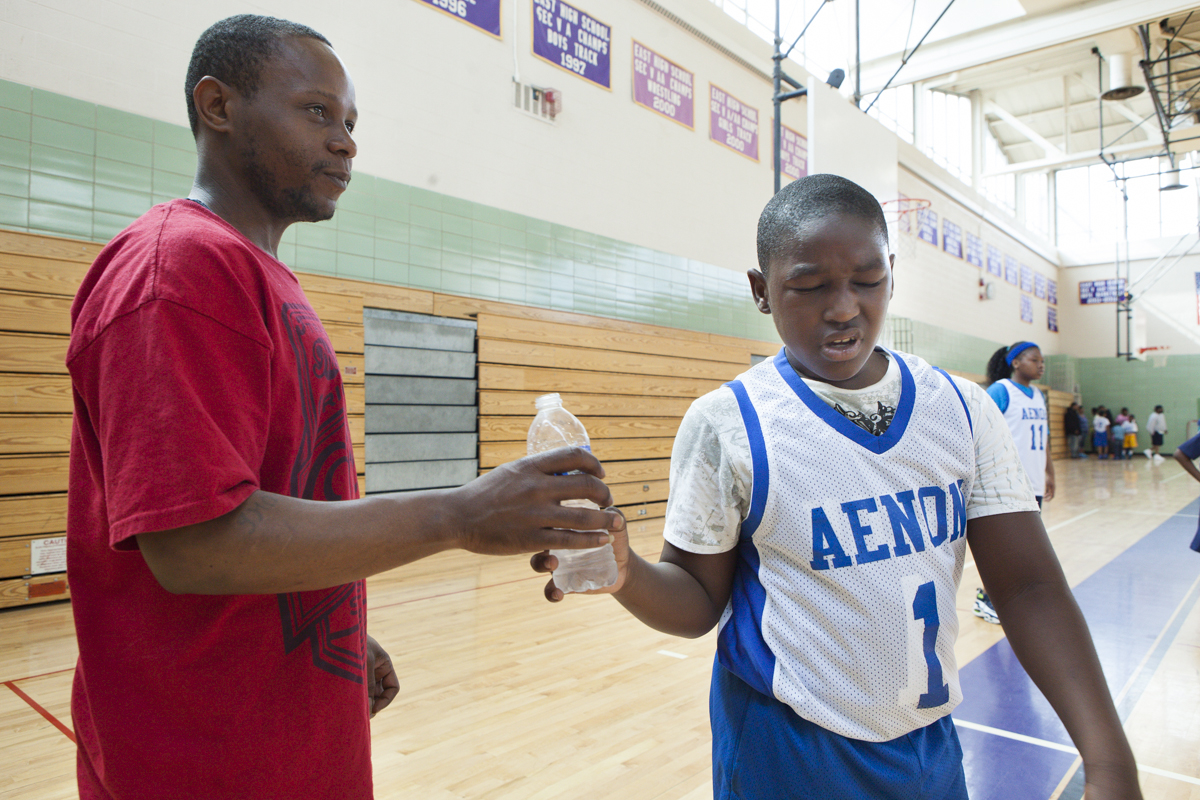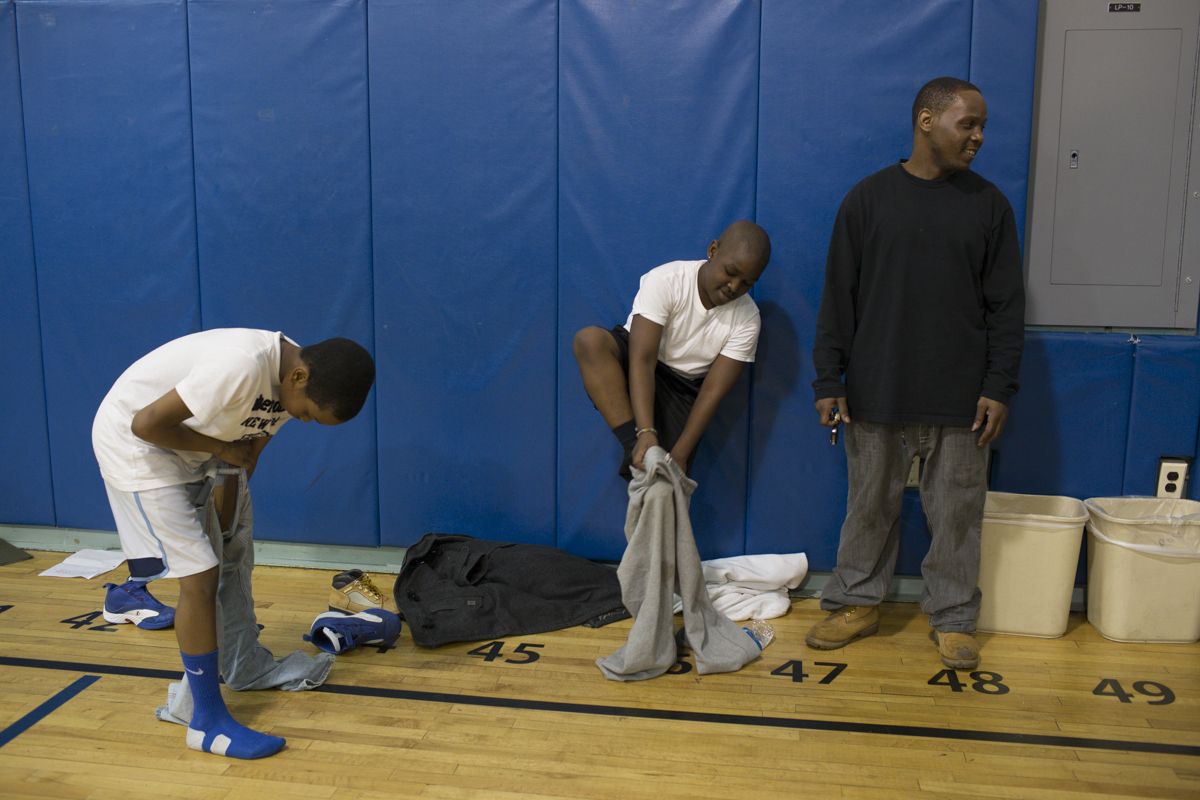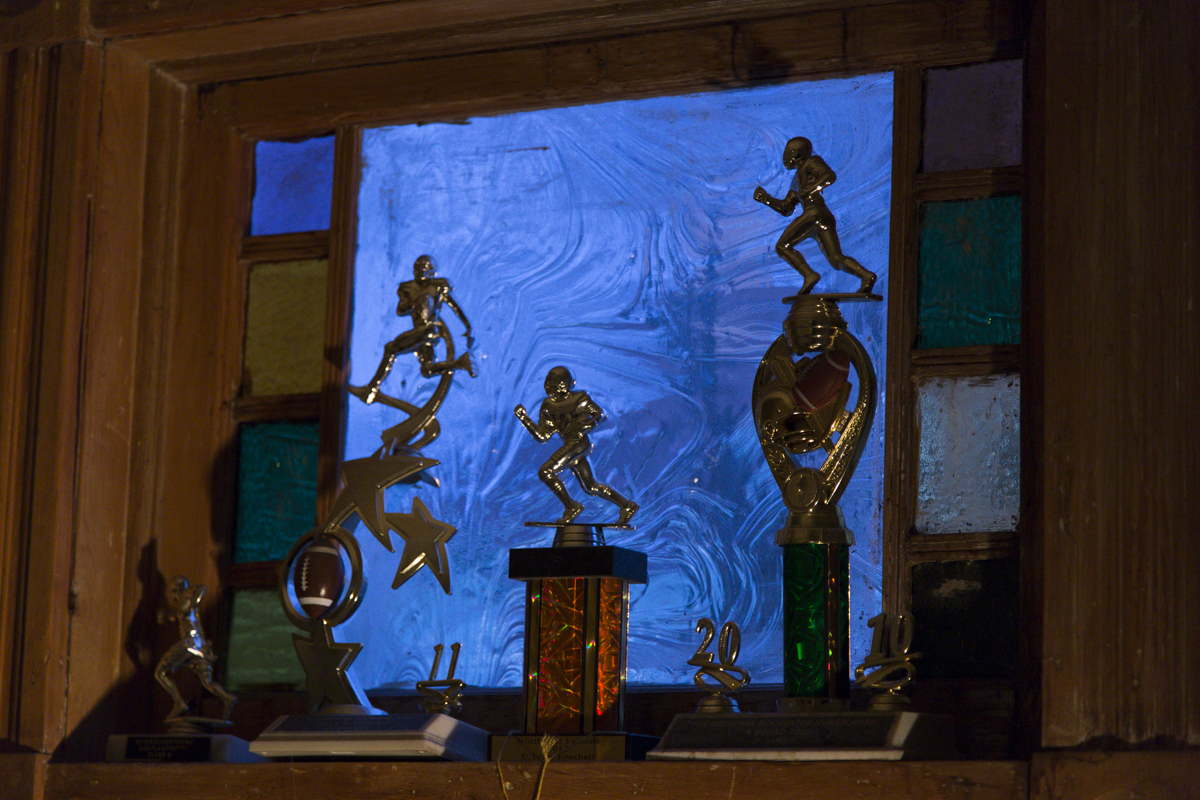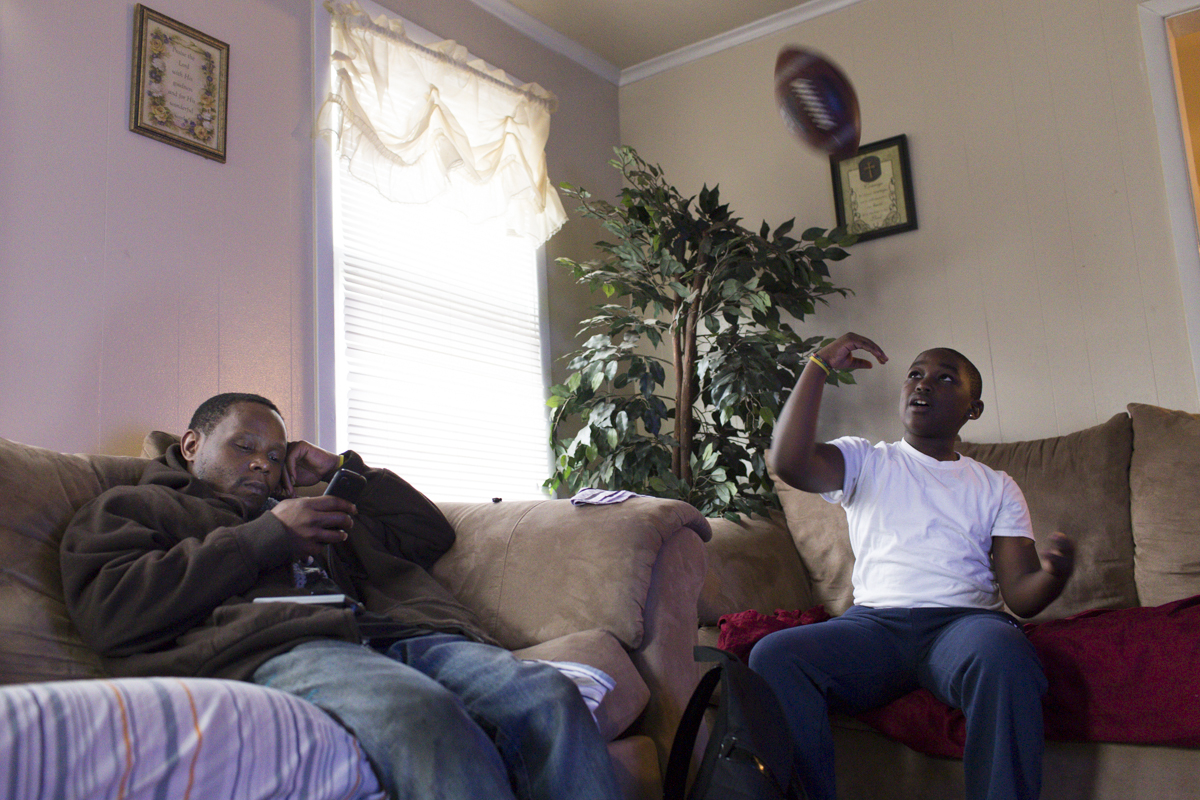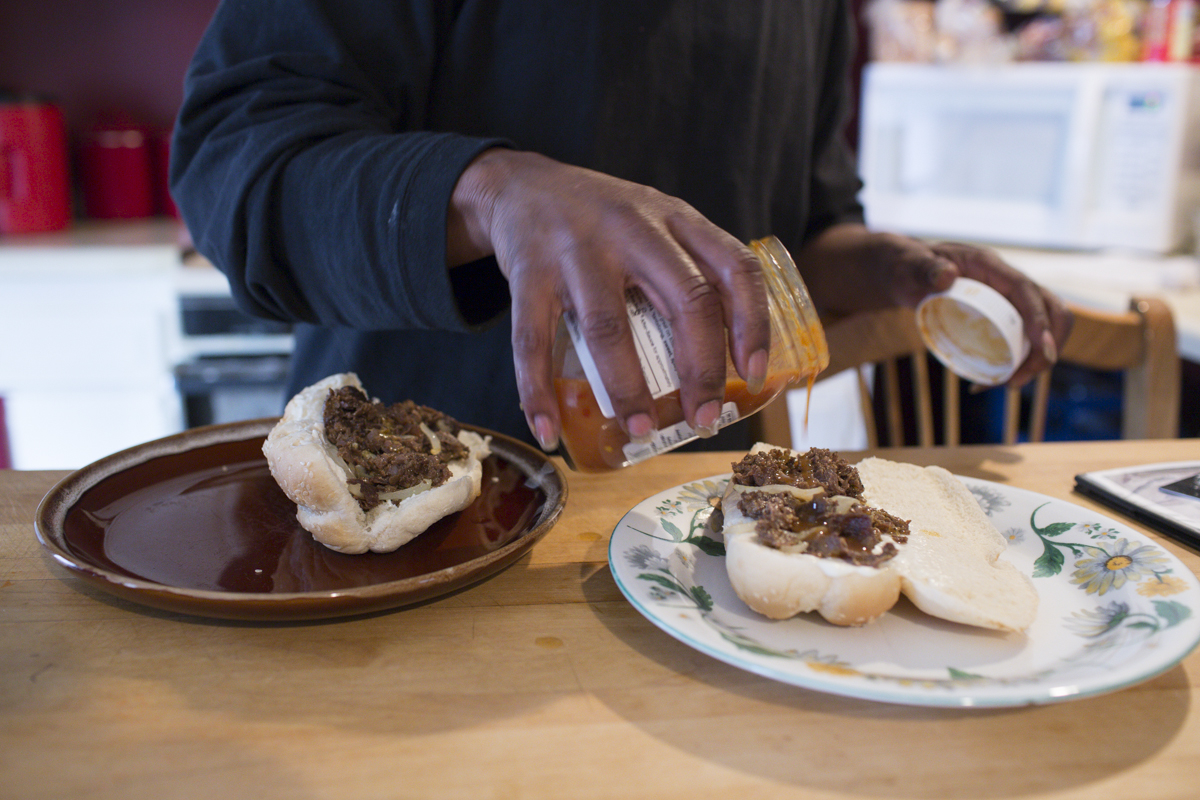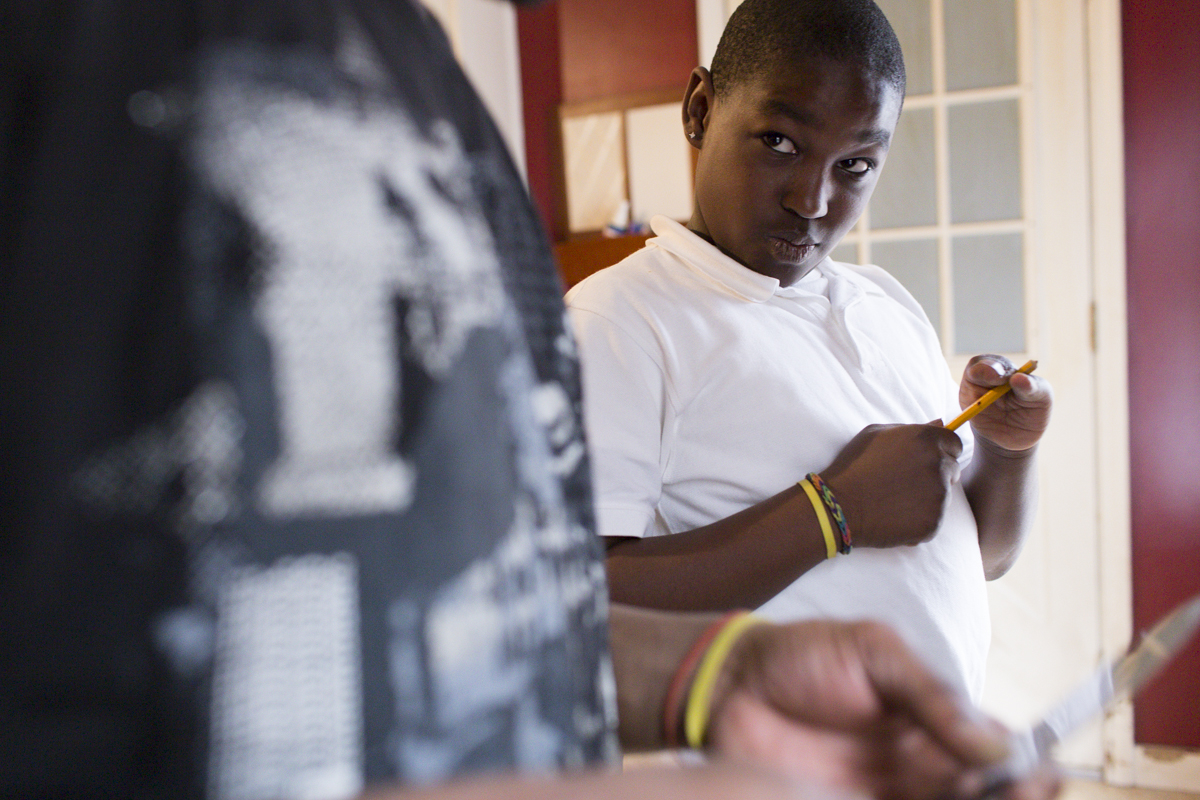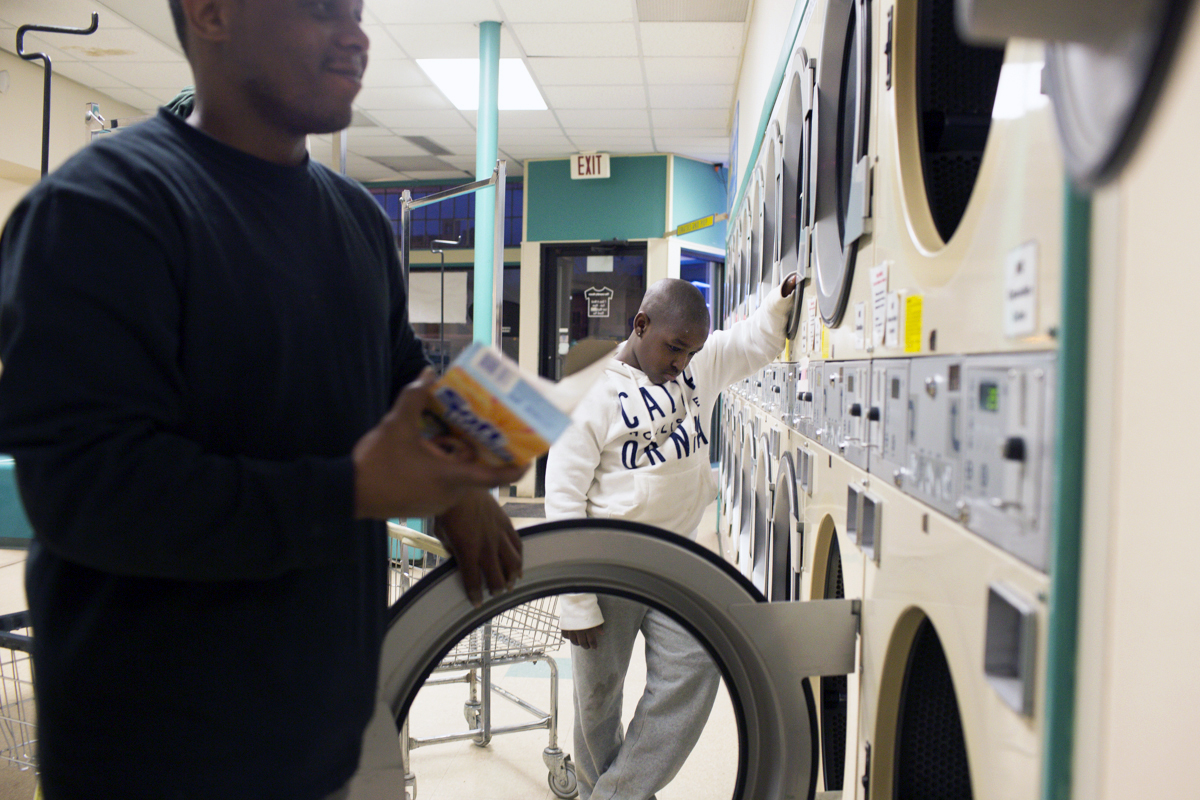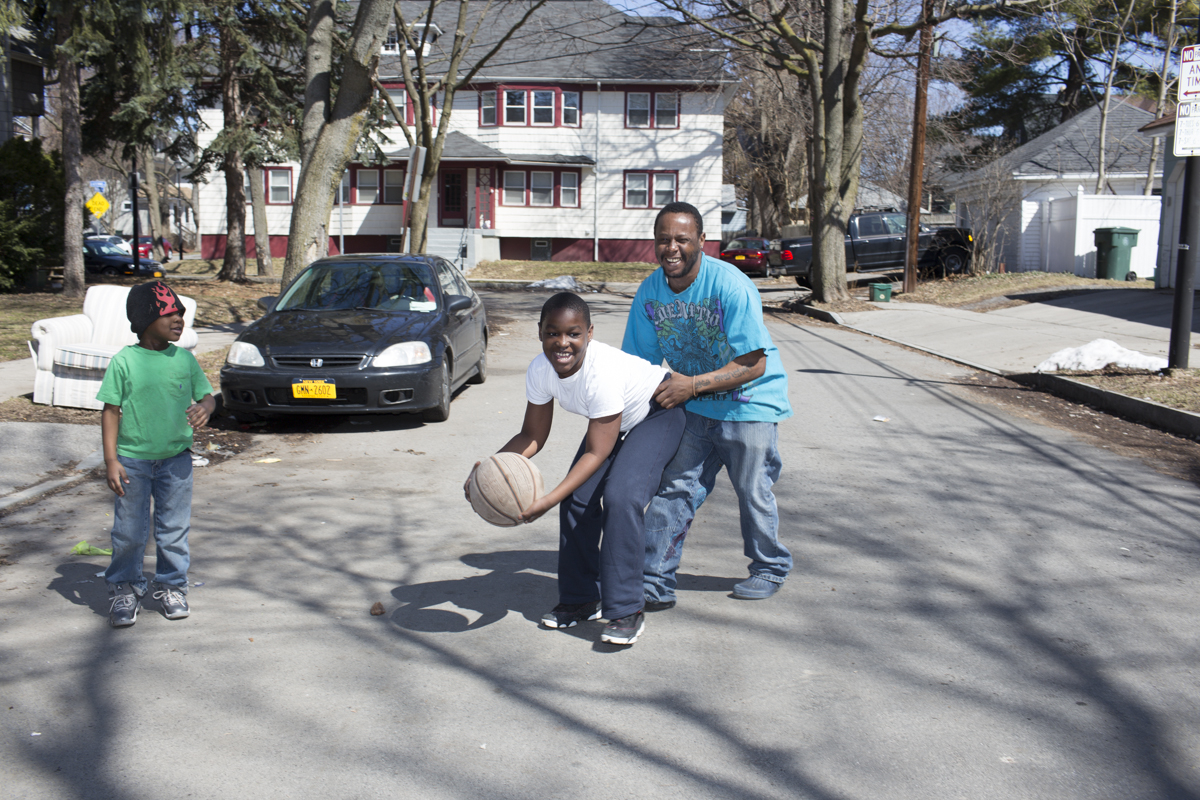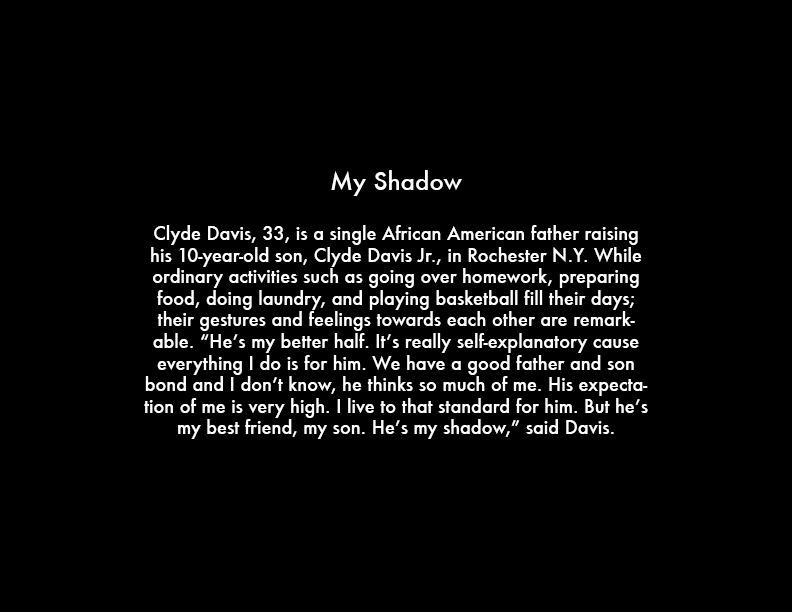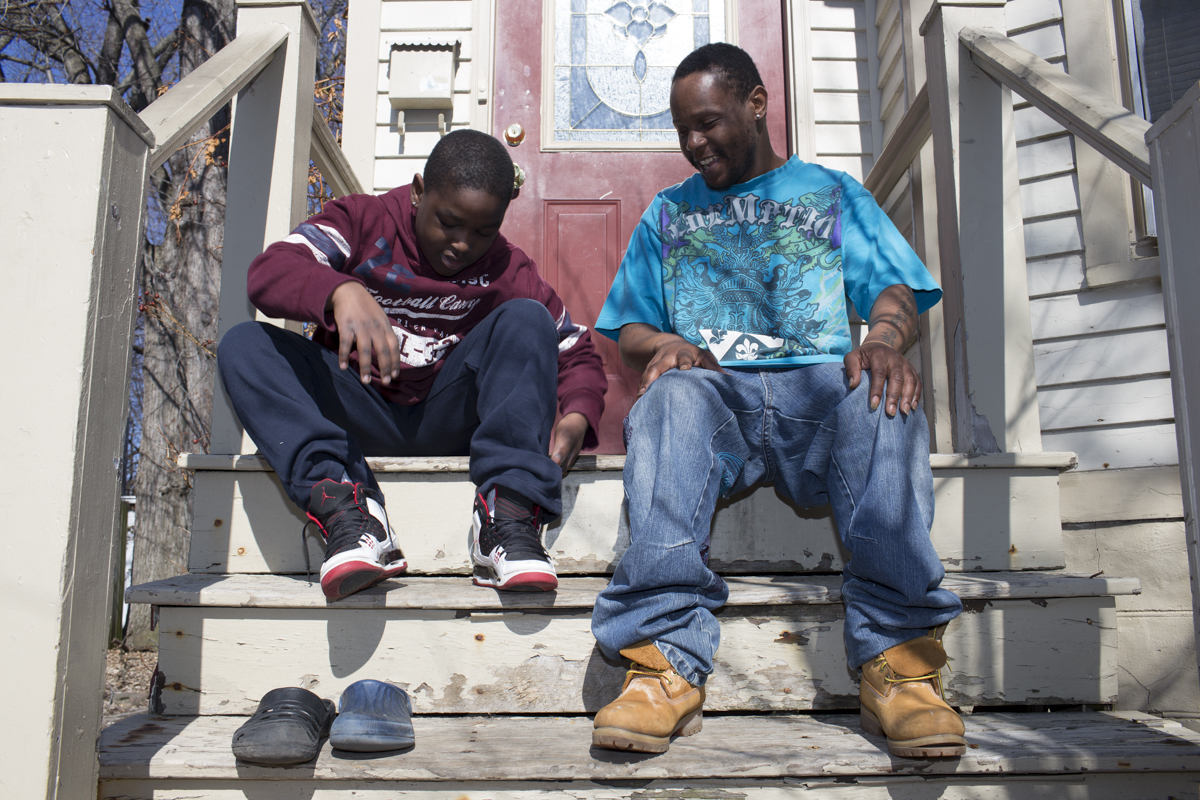 Jr. puts on different shoes before playing basketball with his dad on a Sunday morning. "A lot of times, I want to go places and I want to do things, like most people do that are single parents. I want to, but at the end of the day, it doesn't matter. I'd rather be home," said Davis.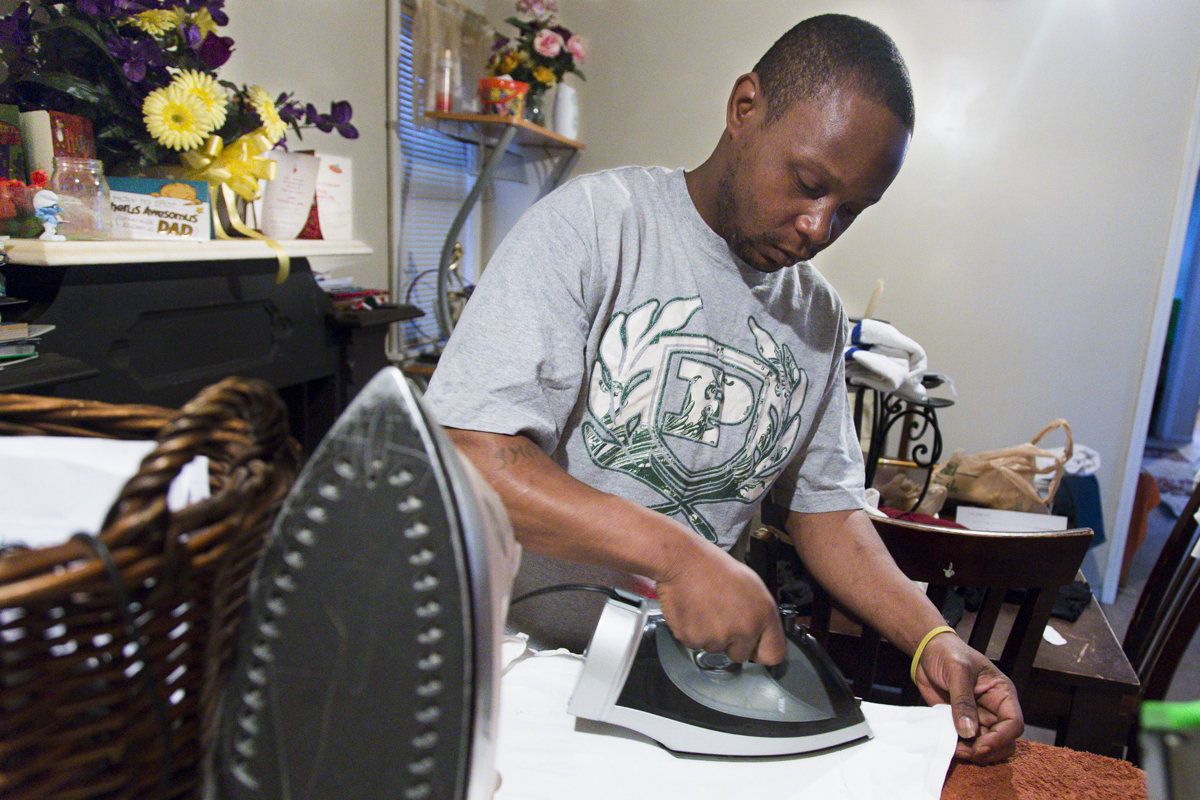 Davis irons his son's school uniform each morning before school. "What my son is experiencing is different from what I experienced because I lived with both parents and he lives with a single parent. I try to play both the roles of the father and the mother for him," said Davis.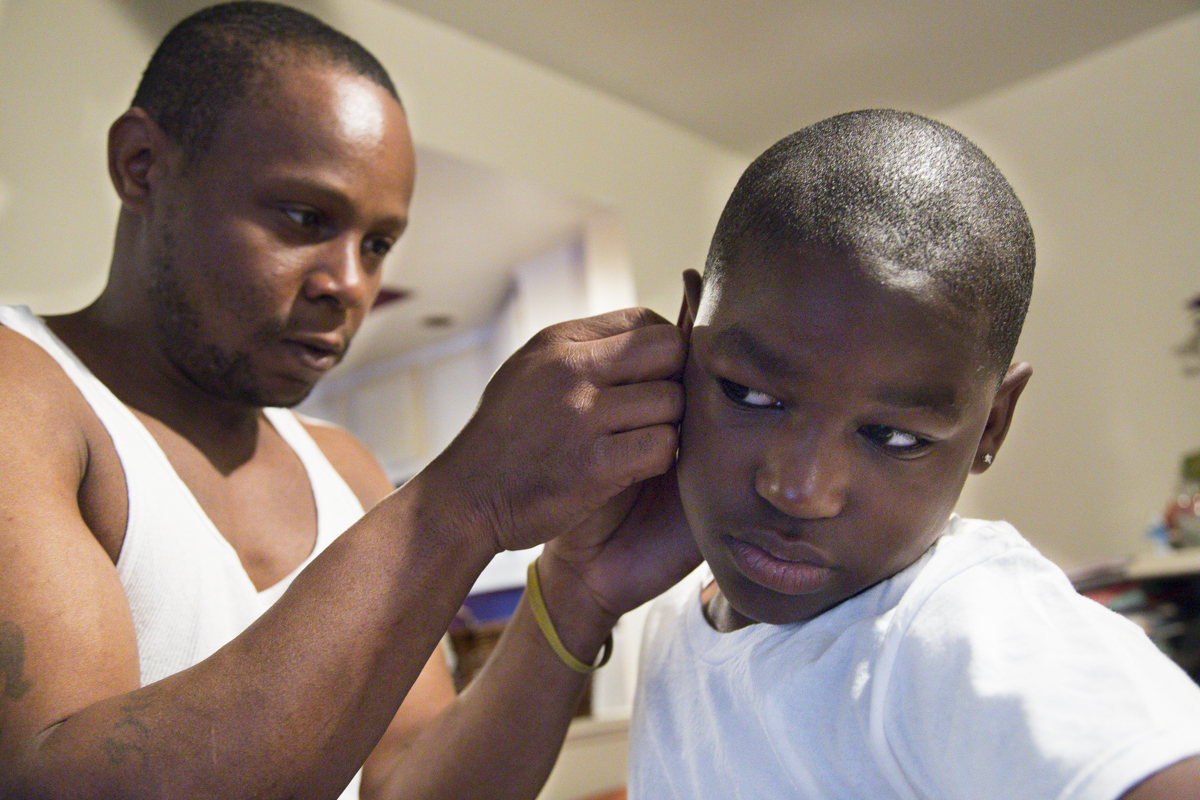 Davis helps Jr. with his earrings; the two often wear identical earrings.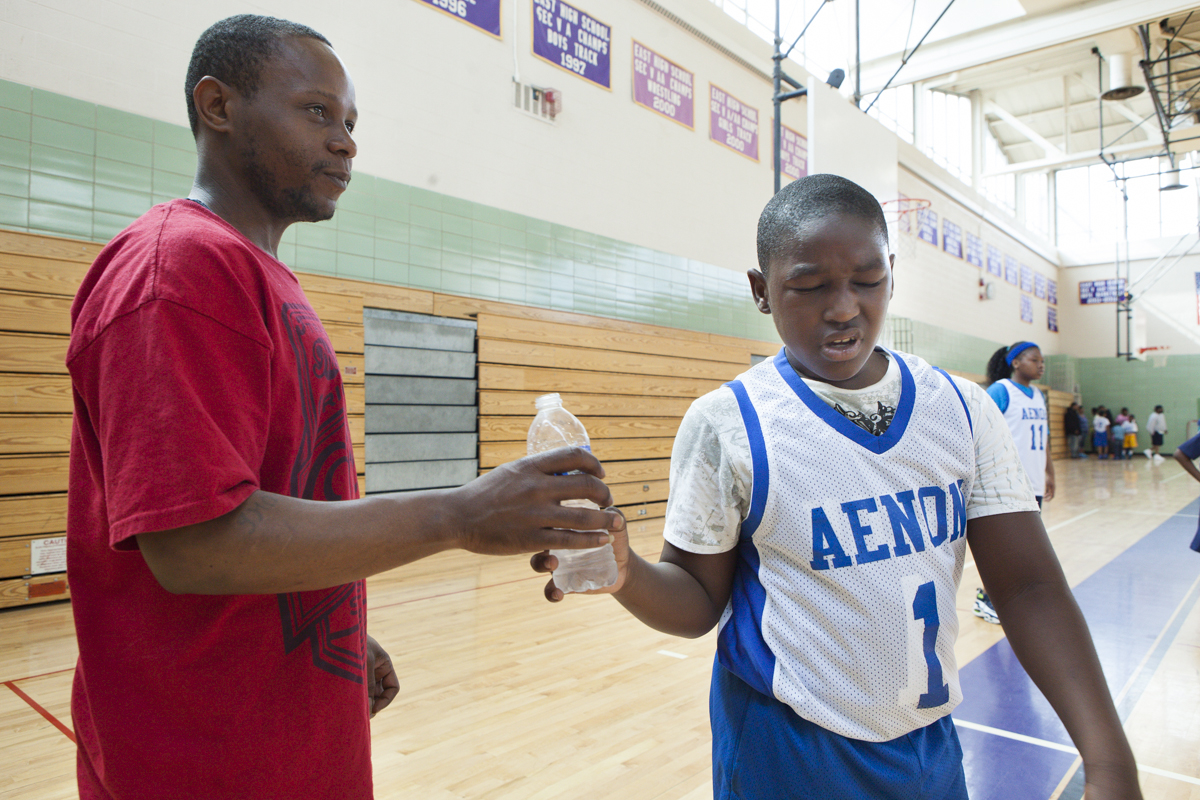 Davis gives Jr. water between plays during a basketball game.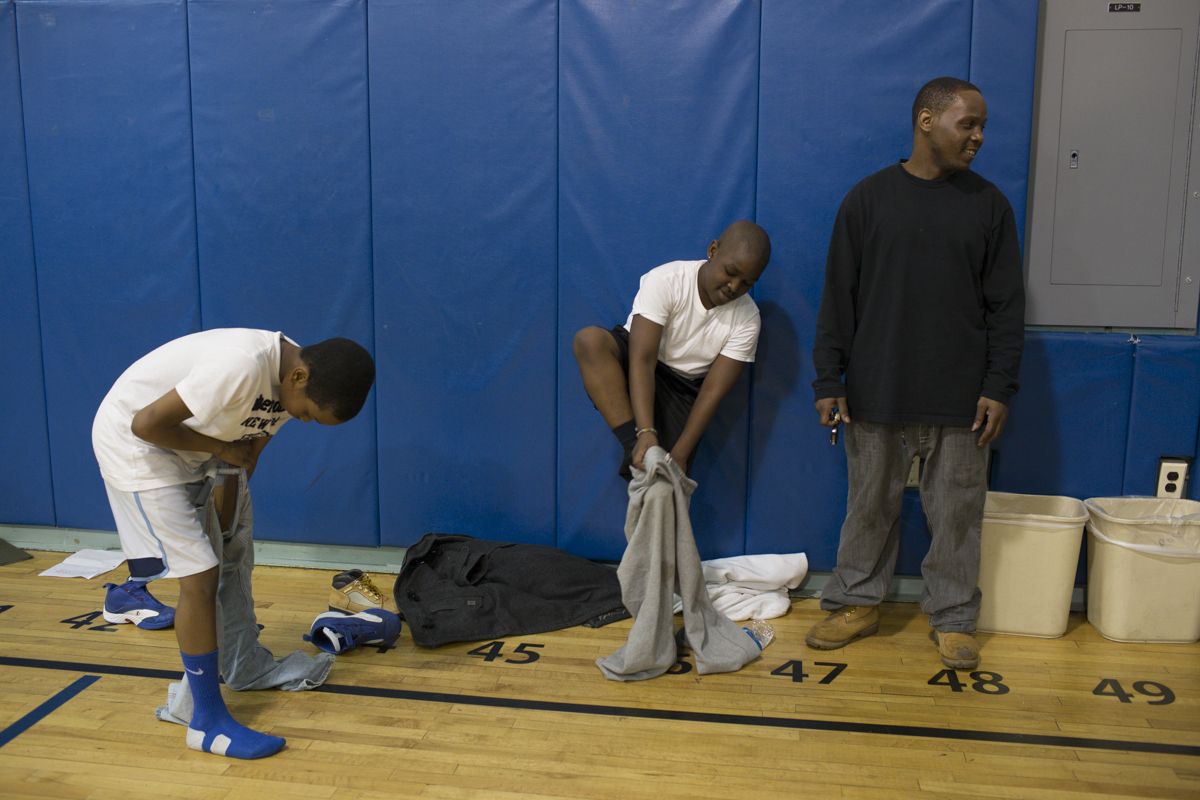 Davis picks up his son from basketball practice.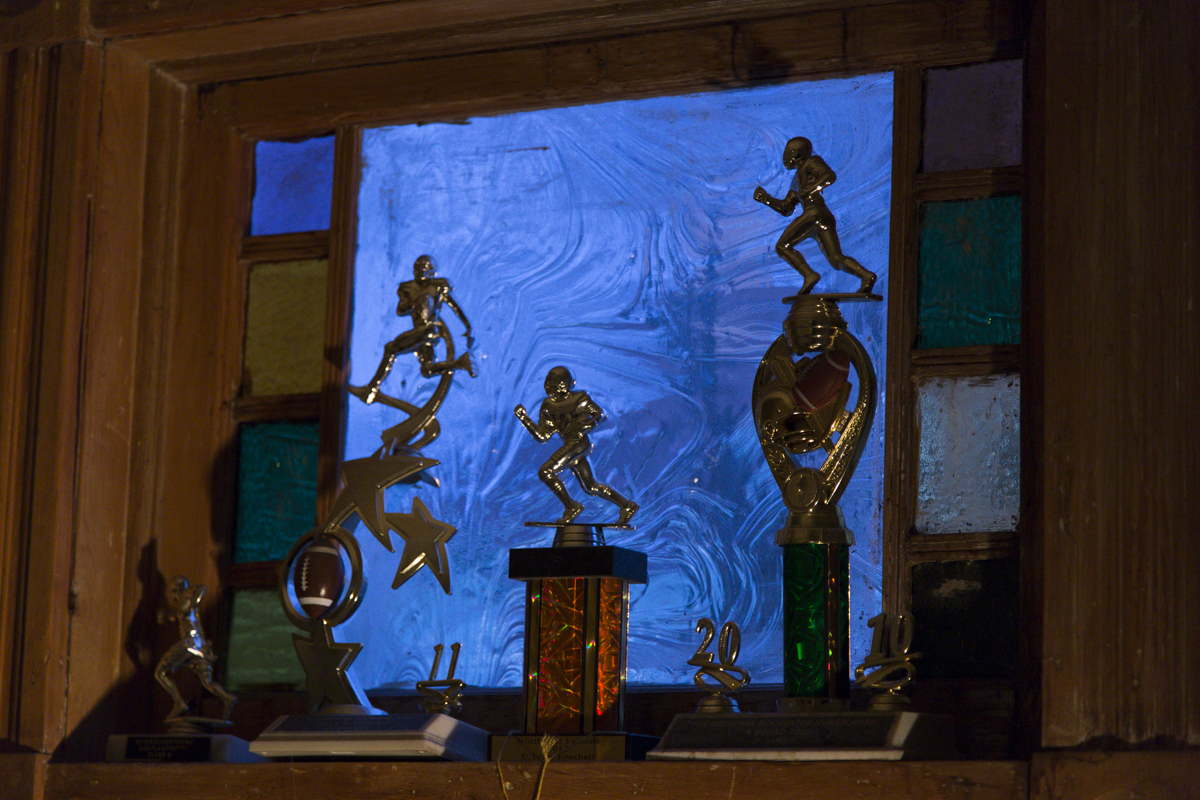 Jr.'s football trophies are displayed in the living room. "He love basketball, but football is his sport. Football is a contact sport. He's one of the kids that likes to do the impossible. A lot of people think that he can't because his left hand is webbed. I raised him, the way I raised him is he's no different than no one else," said Davis.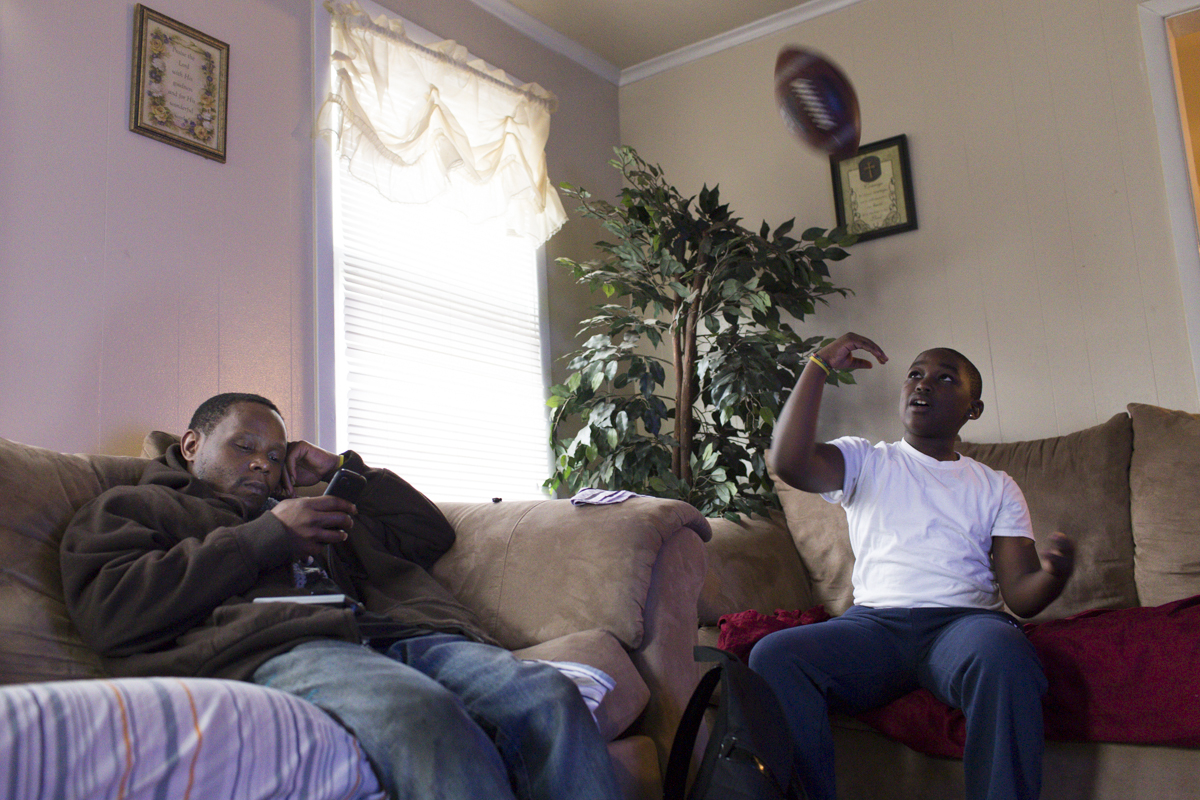 After school, Davis checks his phone as Jr. throws a football. "I'm just so tired. So tired. But I never let myself get too far down where I can't help myself. Cause if I can't help myself, I can't help him," said Davis.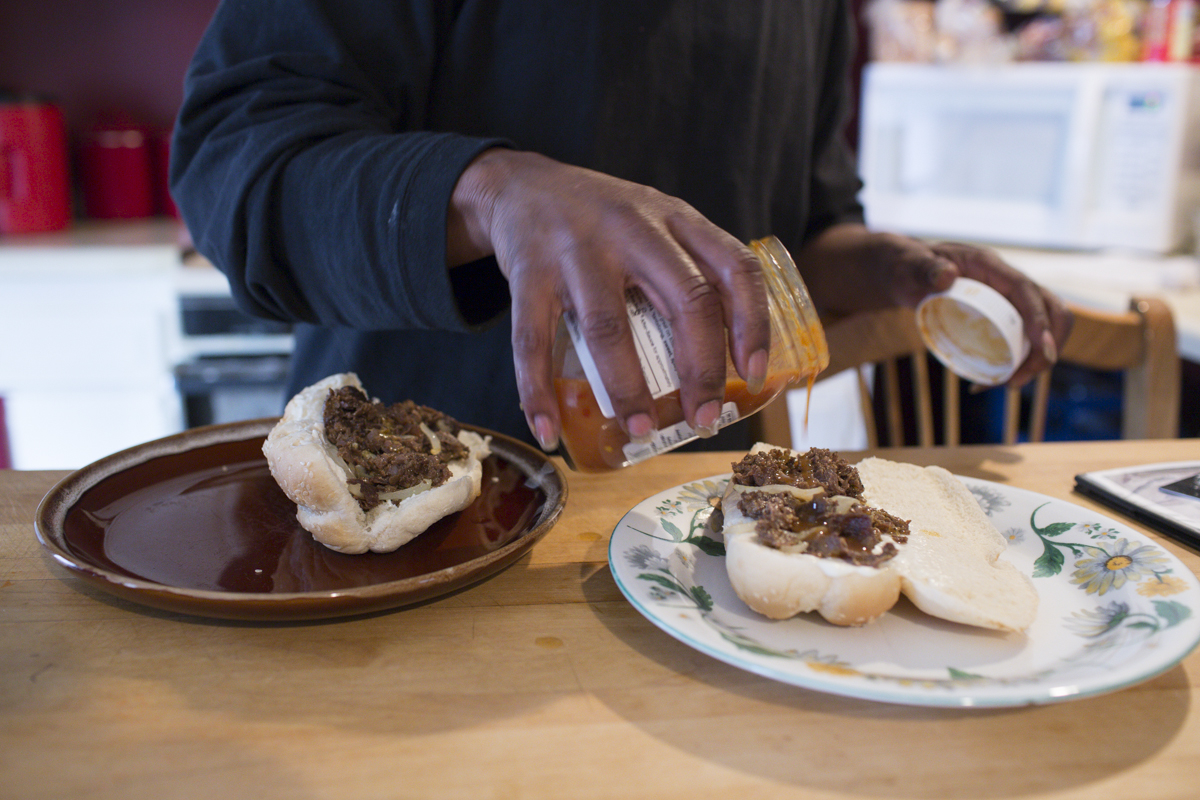 Davis prepares an after school lunch of beef and onion sandwiches topped with Boss Sauce.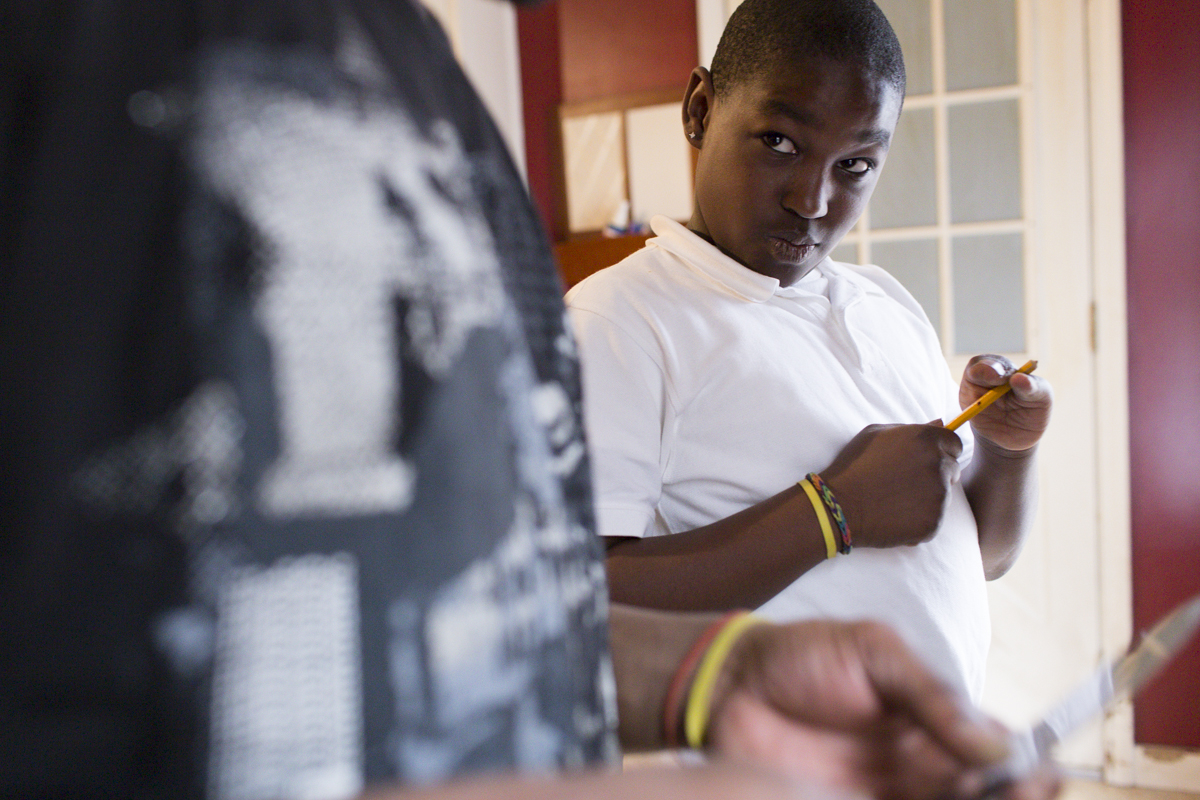 Jr. inspects a pencil his father sharpened with a knife before doing homework.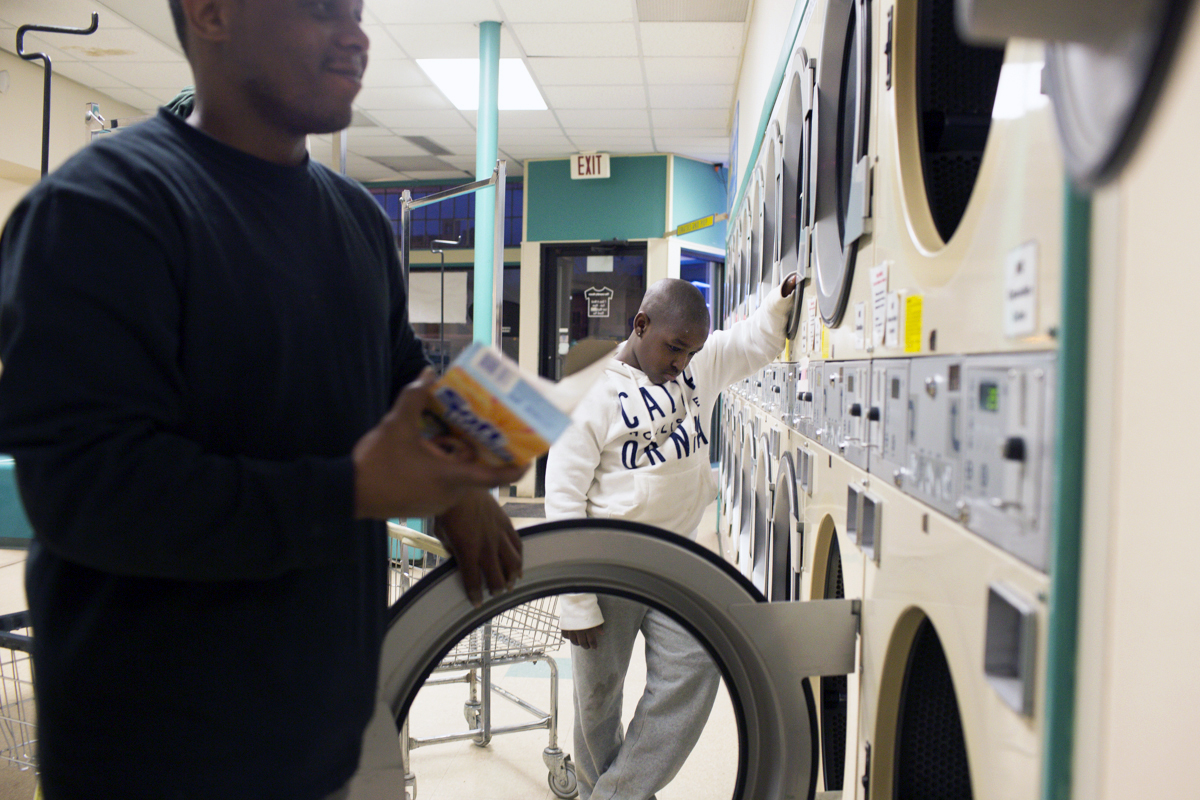 Jr. rests against a dryer as the two do laundry together. "I kind of get the biggest part of it, you know? The laundry, the food, the headaches when he's confused and sick, that's the bigger part of it. The mother part," said Davis.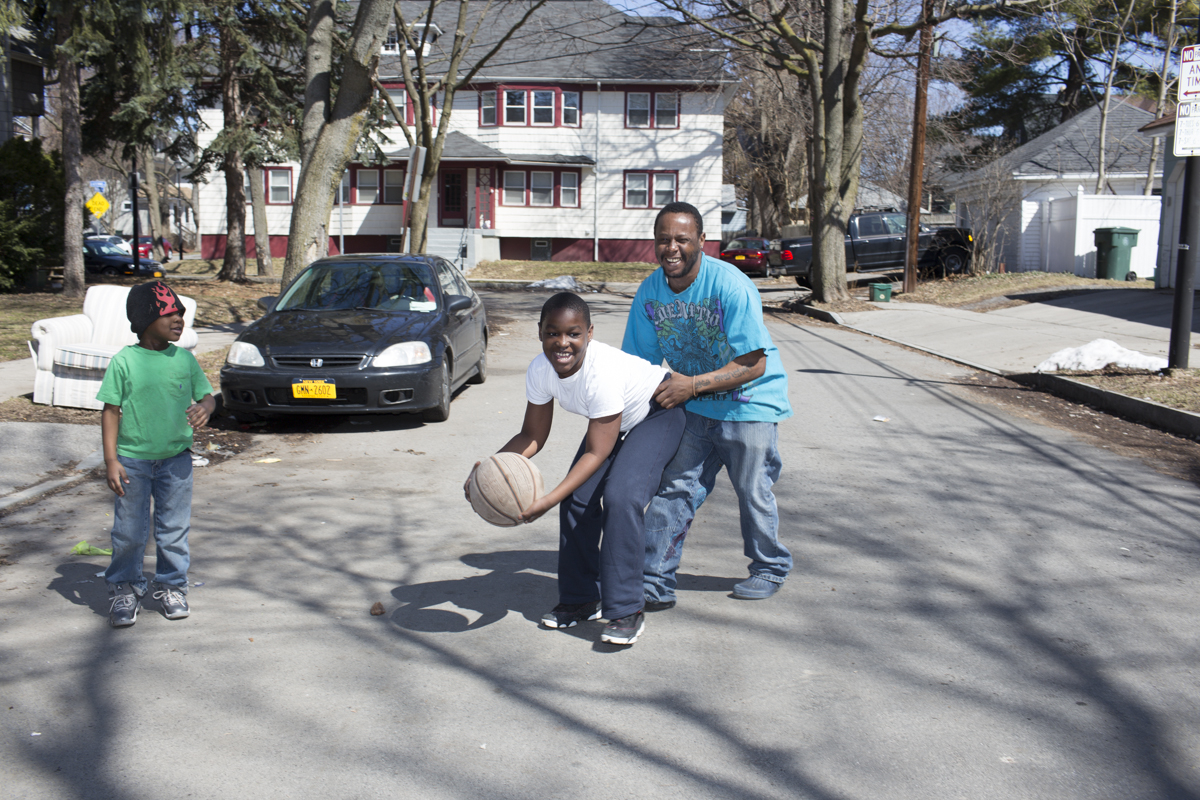 Davis and Jr. play basketball outside their house Sunday morning. "I made him, I want to raise him. I want to give him how I grew up," said Davis.